Driver License - coming soon
Florida Statute mandates that driver license services be provided by all tax collector offices. The Office of Will Roberts - Tax Collector is working with the State of Florida to transition driver license operations to the tax collector. Bringing the two offices together will create a one-stop shop for property taxes, tag and title, driver license, hunting and fishing licenses, disabled parking permits and eventually concealed weapon licenses.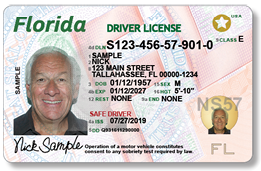 The Office of Will Roberts will assume driver license in phases beginning in the fall of 2021 and will continue into early 2022.
Thank you for your patience as we make these additions and improvements to our offices. We look forward to continuing to serve the residents of Volusia County and the State of Florida.