Important Closure Dates:
The New Smyrna Beach office is moving next door. 😊 The office will be closed 2/26/21 and will reopen 3/1/21 in the new office located at 124 N Riverside Dr, New Smyrna Beach.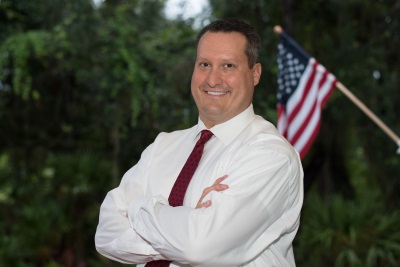 Thank you for visiting the Volusia County Tax Collector's website. We are committed to providing excellent customer service, accurate transactions and helpful education on the tax collector's services to the residents, citizens and tax payers of Volusia County. Our team is prepared to assist you online, over the phone or in person with any questions you may have about property taxes, motorist services, vehicle and vessel registrations, and more.
In 2020, Volusia County voters elected a Tax Collector for the first time in 50 years. Since taking office on January 5, 2021, it is my mission to improve our customer service by making it easier to access the services you need from the tax collector's office. We will be adding new services in the coming year such as driver's licenses, birth certificates and concealed weapons permits. We are planning to provide more services in each of our locations. This work will take time and we appreciate your patience as we work to better serve you.
Your feedback is critical to our success. We would love to hear more from you about your experience. Please feel free to contact our customer service team at taxcollector@vctaxcollector.org.